G'day! We're stoked to be attending the Smallsat conference at Utah State University this year – here's where you can find us.
Smallsat is a small satellite conference – that is, for small satellites, not a small conference. We'll be sharing what we've done with Binar 1, talking about BinarX and our other student engagement initiatives, and sharing our plans for our second launch and beyond.
Papers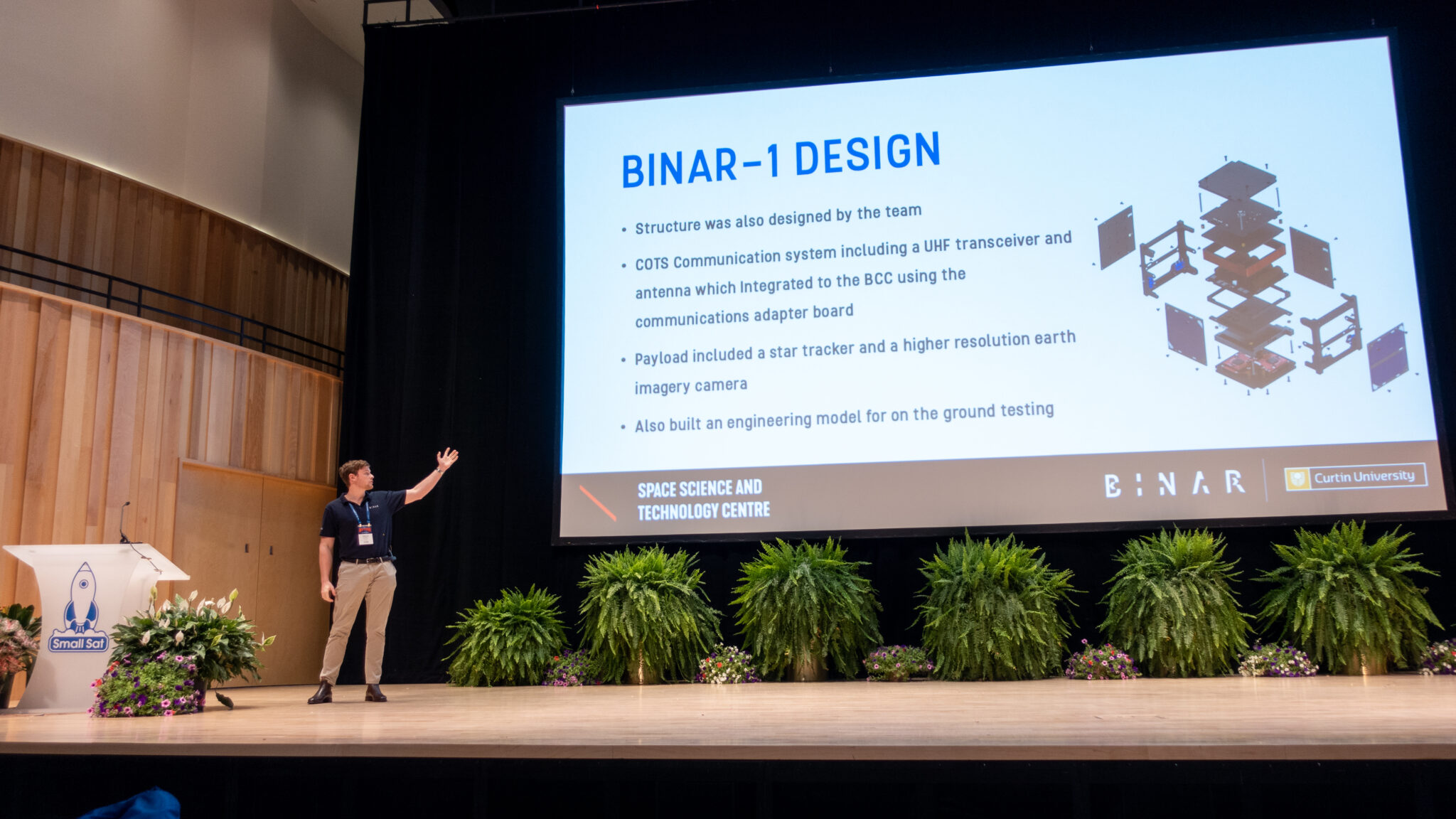 Fergus presented an overview of the Binar program and we learned from Binar-1 at 12:15 on Saturday during the 'Recent Launches' technical session. You can find Fergus' full paper here.
Stuart is an alternate during Sunday's 'Next on the pad' technical session. That means he'll be trying to cram our plans for our second mission into either four or fifteen minutes, depending on how much time is left. You can find Stuart's paper here.
Posters
You'll be able to catch Ben on Saturday at Poster Session 1, to chat about how we're engaging students, at both a school and university level. You can find Ben's full poster here.
Kyle will be presenting his PhD project, developing deployable solar arrays using compliant mechanisms. That's also during Poster Session 1. You can find Kyle's full poster here.
How to find us
We'll be sticking around for the rest of the conference too – drop us a line if you want to catch up – or just find anyone wearing a blue Binar polo shirt.
You can follow us on social media at @binarspace on Facebook, @binarspacewa on Instagram, and on LinkedIn at Curtin SSTC, and you can find information about our open PhD projects here.